Personal Injury Lawyers
Serving the Huron Area
Recognized for success in the courtroom and results at the negotiating table.
Welcome to Alvine Law Firm, LLP! We serve Huron, Sioux Falls, Mitchell, and the rest of Eastern South Dakota. We are injury lawyers specializing in car accidents, workers compensation, wrongful deaths, criminal cases. We have an extensive track record of success with our priority on getting you back to living your life.
After seeing thousands of cases, we are able to quickly evaluate your claim get you the justice you deserve. The partners at Alvine Law Firm, LLP are committed to providing the one-on-one, personal service you deserve. Contact us today for a free consultation.
Your Justice Is Our Priority
Personal Injury
Get your life back on track. Don't let your injury defeat you!
Workers' Compensation
Your are entitled to compensation if you have been hurt on the job.
Criminal Defense
Get the defense you need. Remember, you are innocent until proven guilty.
Contact Us About Your Case
Contact Us About Your Case
Every case is important to us. No matter the size of the case, our team will find a solution.
"I would recommend Bram Weidner to everyone. He is a top-notch attorney that continues to fight for the rights of the injured worker. I have a work injury/neck and also two neck surgeries. His expertise and knowledge for the injured people is AWESOME."
Kristi T.
My husband was badly injured on the job due to a General Contractor's major error. My husband was unable to work again... Other lawyers we spoke with were scared to take our case. Zach & Bram were confident & aggressive. They made us at ease with their knowledge of the legal system, understanding of our situation... Because of them, we no longer have to worry how our bills will be paid. Thank you very much.
Amy P.
"Grant was absolutely great to work with. He truly cared about my case and wanted to make sure I had all the information needed to make the correct decision. He had great open communication throughout the entire process which allowed me to get a deal I never thought possible. You won't be disappointed with his knowledge from both sides of the table."
Anonymous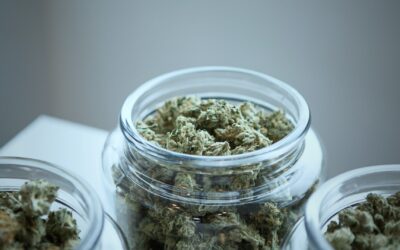 Understanding South Dakota's marijuana laws can help you avoid a potentially serious criminal charge. While marijuana is legal in the state for medicinal use, it is illegal for recreational use. According to Initiated Measure 26, passed on November 3, 2020,...
read more
Sometimes because of someone's negligence or poor behavior, serious injuries can happen. If this has happened to you, harm could have looked like financial burdens or lasting physical harm. Our focus is fighting for the injured here at Alvine Law Firm, LLP. We have fought numerous cases involving semi-truck accidents, car collisions, motorcycle injuries, unsafe products, wrongful death, and anything in between.
Anyone in this unfortunate situation needs an experienced and dedicated attorney to represent them in their fight for justice. Often they can be complex cases and not having an experienced attorney can leave large sums of financial remedy on the table. We are here to help which is why your first consultation is always free.
A workplace injury can be devastating. Employees that suffer in this way deserve financial remedy. Over the years we have won millions of dollars for the injured worker.
It takes legal experts with a workers comp background to stand up to large insurance companies and organizations to fight for the rights of the injured. If you or someone you know has suffered from a workplace injury, call us today. A resulting permanent injury, disability, or even death needs to be brought to justice for you or loved ones. Don't wait to file a claim! Call us today.
Click here to learn more.
If you are facing criminal charges, your personal liberties are at stake. Don't make the mistake of trying to represent yourself. Use your right to an attorney and hire one that will fight for your justice aggressively no matter the circumstance.
At Alvine Law Firm, LLP we have worked with cases such as driving under the influence, assault, drug charges, robbery, and rape allogations. Call us today for a free consultation if you find yourself in an unfortunate circumstance.
Get the justice you deserve.