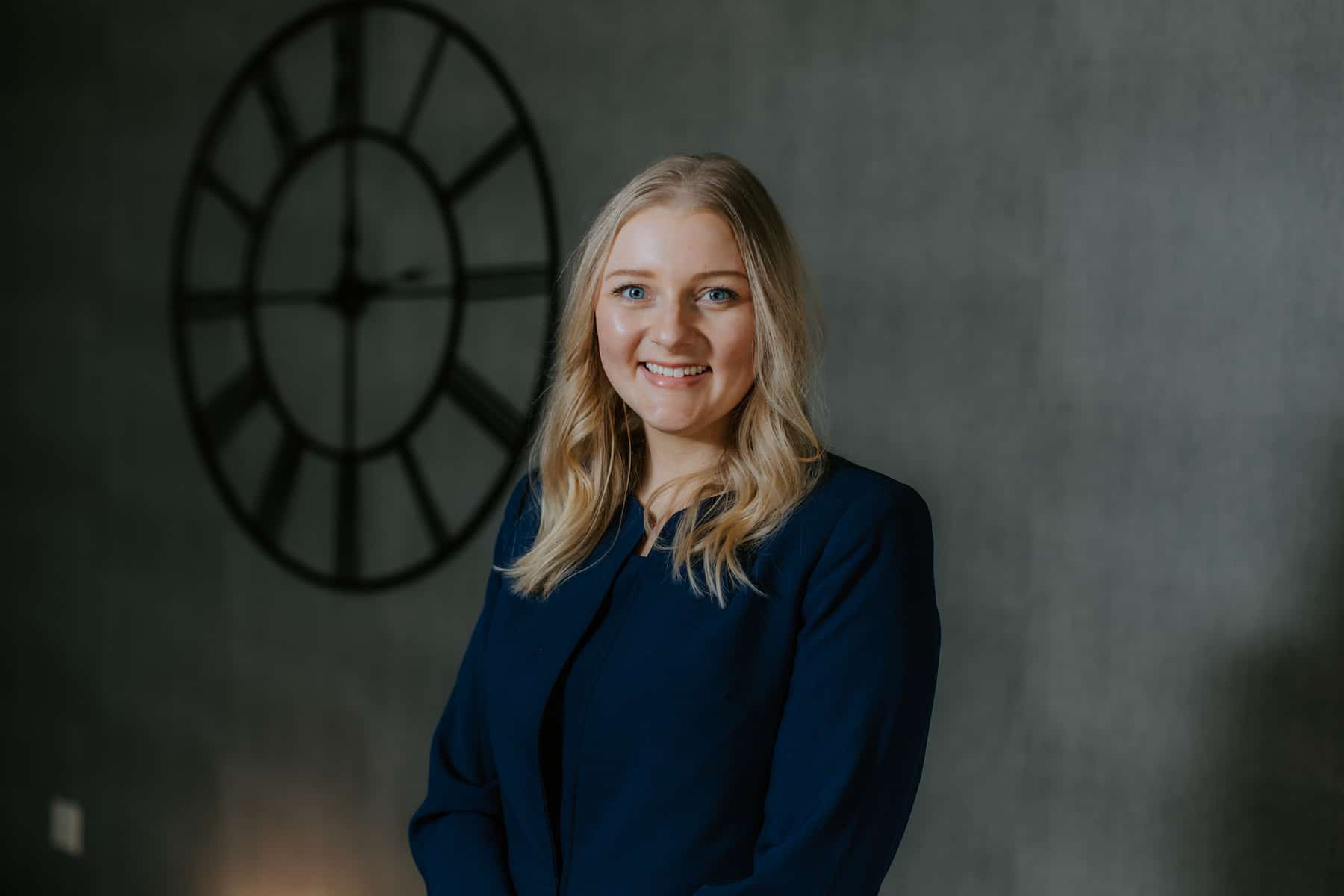 Ashley grew up outside of De Smet, South Dakota, with her parents and three siblings. After high school, she attended the University of South Dakota in Vermillion, where she majored in Criminal Justice and minored in Military Science. Upon graduation, Ashley commissioned as an Officer into the South Dakota Army National Guard.
She then went on to law school at the USD Knudson School of Law, graduating magna cum laude in 2021. While in law school, she served as both staff writer and copy editor for the South Dakota Law Review and wrote her first publication: Detaining People Who are Mentally Ill in Jail: An Analysis of South Dakota's Statutory Provisions Authorizing Involuntary Mental Illness Holds, 65 S.D. L. REV. 401 (2020). Ashley also volunteered with the Veterans' Legal Education Group providing free legal services to the Veterans in our communities.
Following law school, Ashley clerked for the Second Judicial Circuit in Sioux Falls, South Dakota, before attending the Judge Advocate General's Legal Center and School to obtain her military certification to practice law.
Ashley's practice is focused primarily on criminal defense, personal injury, and workers' compensation. When not in the office, Ashley enjoys spending time with friends and family and traveling with her husband, Tom.