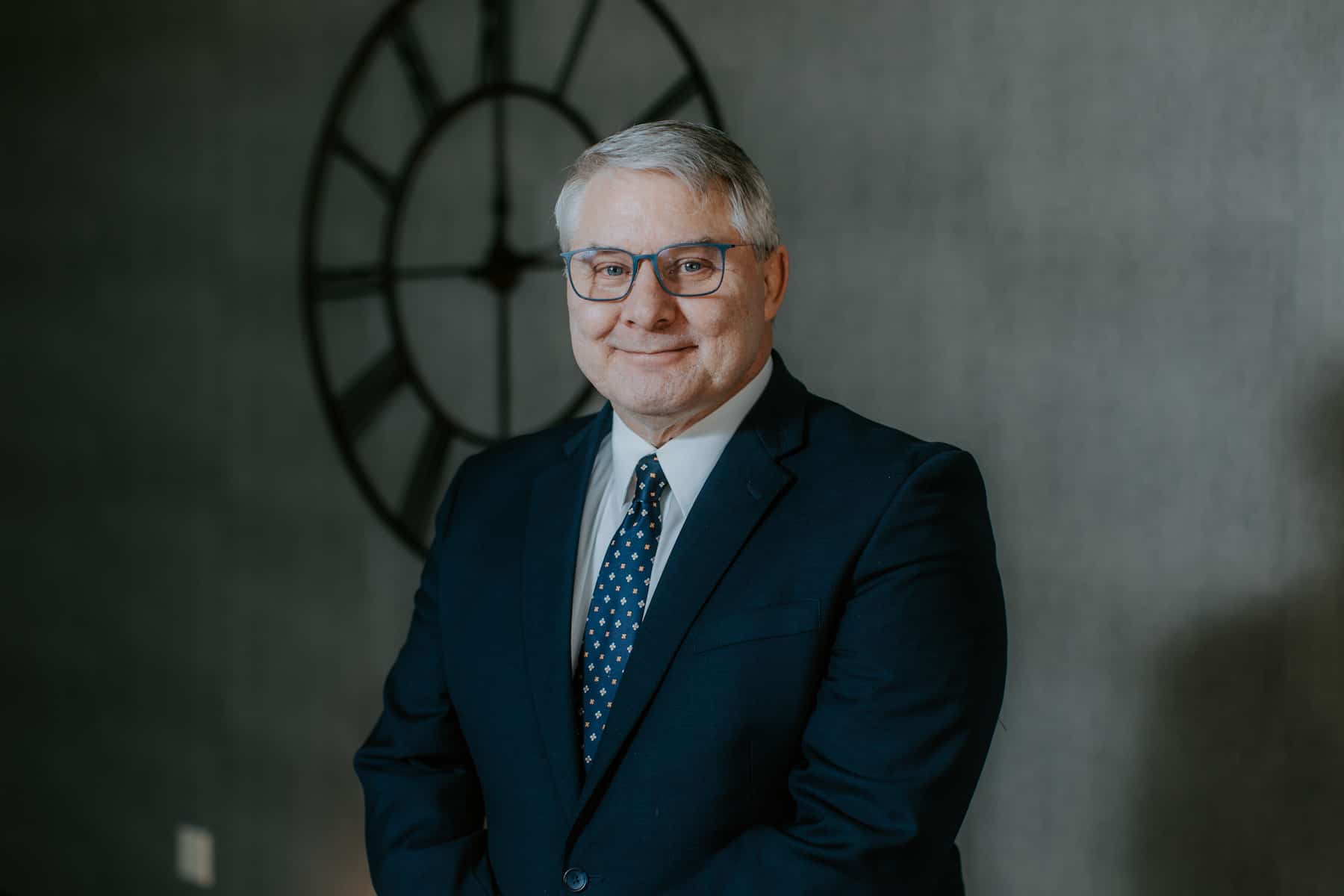 Mark J. Welter has 33 years of experience representing clients in personal injury and workers' compensation matters, including listening to clients, helping clients make fully-informed decisions, providing clients sound legal advice, evaluating cases and claims, gathering evidence, drafting well-documented demands, litigating with liability insurance companies and lawyers, working with doctors and other experts, trial practice, handling appeals, participating in administrative hearings, participating in mediations, and negotiating.
Mark is a member of the State Bar of South Dakota and a member of its Negligence and Tort Law committee. Mark is also a member of the South Dakota Second Judicial Circuit Bar Association. Mark is also admitted to practice before the U.S. District Court (District of South Dakota), the U.S. Court of Appeals (8th Circuit), the U.S. Court of Federal Claims, and the United States Supreme Court.
Mark was born and raised in Yankton, South Dakota. Mark graduated from Yankton High School (1980), the University of South Dakota School of Business (B.S. Business Management) (1984), and the University of South Dakota School of Law (Juris Doctor) (1988)
Mark served as a clerk for Hon. John B. Jones, United States District Court, District of South Dakota, Southern Division (1988-1990).
Mark practiced insurance defense tort and workers' compensation law at Woods, Fuller, Shultz & Smith, P.C. (Sioux Falls, South Dakota) for 14 years (1990-2004) defending clients against legal claims for damages and compensation. Mark was a partner there for 9 years.
For 17 years (2004-2021) Mark was a partner at Wilka, Welter, & Ash, LLP (Sioux Falls, South Dakota), helping personal injury and work injury victims recover legal compensation from those legally responsible (and their liability insurance companies).
Mark brings with him the knowledge, skill, and experience of having counseled and represented insurance companies and their insureds (for 14 years), and now (for the last 17 years) helping the injured recover compensation from insurance companies and those legally responsible.