South Dakota's Premier
Injury Law Firm
South Dakota's Premier Injury Law Firm
South Dakota's
Premier Injury
Law Firm
Recognized for success in the courtroom and
results at the negotiating table.
Your first consultation is always free.
We specialize in personal injury accidents and have a long track record of success. Our legal team's expertise allows us to quickly evaluate your claim to enable you to get back to living your life.
We have worked with thousands of injured clients from all types of accidents, including automobile, motorcycle, and semi-truck accidents. We also represent clients in all kinds of workers' compensation and criminal cases. Our personal injury attorneys are committed to the kind of personal, one-on-one service you deserve.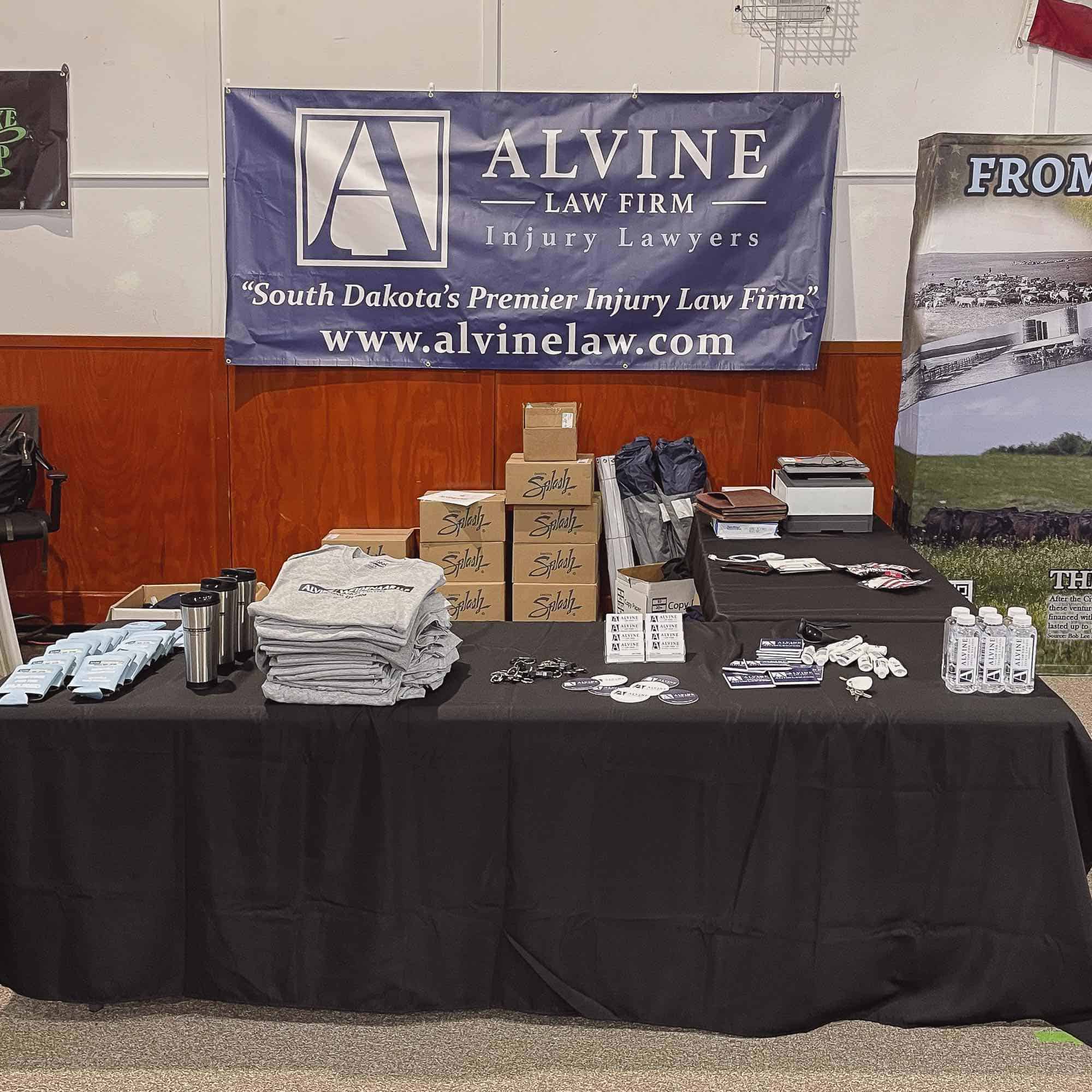 We are at Sturgis 2022!
At Alvine Law Firm we are committed to fighting for the injured. This is especially true for motorcyclists. As lawyers who ride, we are excited to be at the Sturgis rally this year talking with bikers letting them know we are here in case the unexpected happens.
Come stop by and say hi! We are located in the Armory on Main Street.
Your Justice Is Our Priority
Personal Injury
Don't let your personal injury defeat you. Call the personal injury lawyers who can get your life back on track.
Workers' Compensation
Make sure you receiving the workers compensation benefits you are entitled to from your employer. 
Criminal
You are innocent unless proven guilty. Defend yourself with a proven criminal defense attorney.
Contact Us About Your Case
Contact Us About Your Case
Every case is important to us and our past clients are the best testament to that.
No matter the size of the case, our team will find a solution.
"Grant and Mel are just the kind of people you want on your side when it comes to legal problems. They are so diligent and kind, it's as if they take the edge off all the stress. I recommend them to everyone I know who is looking for lawyers. My case as unfortunate as it was was held with the most respect, commitment and most of all down to earth and understanding. I highly recommend this firm!"
"I would recommend Bram Weidner to everyone. He is a top-notch attorney that continues to fight for the rights of the injured worker. I have a work injury/neck and also two neck surgeries. His expertise and knowledge for the injured people is AWESOME."
"We worked with Grant and Melissa for several months on a Sioux Falls personal injury claim. We had some complications and hurdles to overcome. They did a fantastic job of exploring all possibilities and sticking to it. We ended up with a settlement we were more than happy with. Grant and Melissa are amazing to work with and we would recommend them to anyone."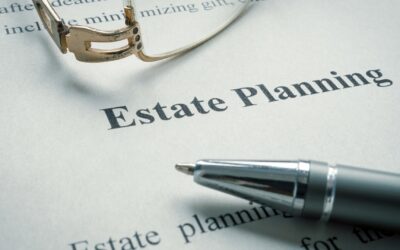 While an estate and trust seem similar, there are some key differences and it is important to understand them. What is an Estate? When a person dies, all property titled in their...
read more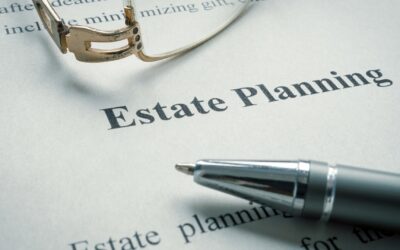 While an estate and trust seem similar, there are some key differences and it is important to understand them. What is an Estate? When a person dies, all property titled in their name at the time of their death instantly becomes owned by his or her estate. Meaning, an...
read more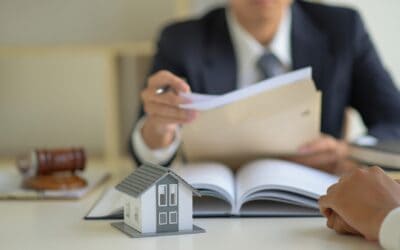 An invalid Will or Trust can be contested in South Dakota. After a loved one dies and you find out you have been disinherited through that decedent's Will or Trust, and you believe the decedent lacked capacity or was unduly influenced to sign the documents...
read more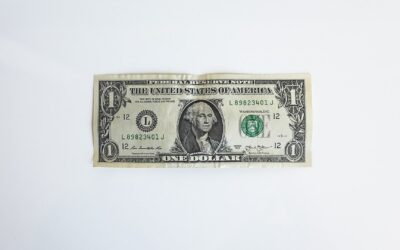 If you are involved in an accident and experience an injury, it's likely that you will be unable to return to work right away. Because of this, you may lose multiple hours of work, and as a result money, because of the time you have to spend in the hospital, going to...
read more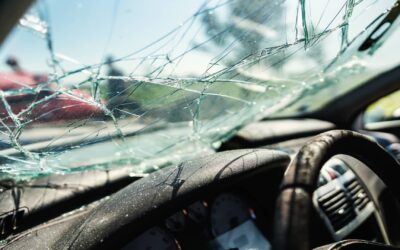 If you are in a car accident caused by someone else, you probably expect them to pay for the cost of your damages through their automobile insurance policy. You may experience significant costs after an accident based on how serious the incident is. The...
read more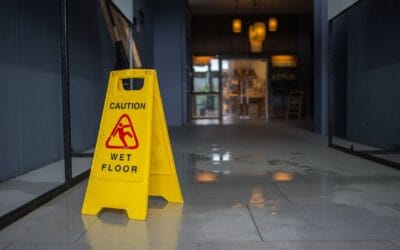 If you slip, trip, and fall in a public or private location, you have the right to file a personal injury claim against the negligent party. This type of incident is referred to as a premises liability claim and is used to help you recover compensation for your...
read more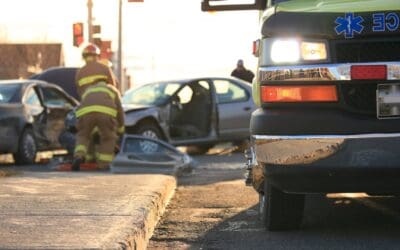 The process of getting the police report for your car accident is a simple one. Having a copy of this document is beneficial if you were injured and can help your car accident lawyer build your case for compensation.  When an accident occurs, you may experience...
read more
At Alvine Law Firm, LLP our focus is fighting for the injured. This could be any circumstance in which one person's negligence or unreasonable behavior causes harm to another. This harm could be either financial or physical. We have fought for justice involving car accident injury cases, wrongful death, unsafe products, and anything in between. Anyone in a situation like this needs an experienced and dedicated attorney to represent them in their fight for justice.
Personal injury cases must be handled in a particular way to ensure justice can be enacted. If you are in this situation, do not wait to give the legal team at Alvine Law Firm, LLP a call. Remember, your first consultation is always free.
Almost all employees who suffer an injury in their workplace deserve financial remedy. Our extensive experience with Worker's compensation has resulted in millions of dollars collected for injured workers.
If you or someone in your family suffers from a workplace injury defined as permanent, results in a disability, or tragically results in death, additional benefits are available. It takes legal experts to stand up to large organizations and fight for the rights of the injured. Don't wait to file your claim. Call us today.
Anyone accused of a crime has a situation where personal liberties are at stake. Without proper representation, undeserved consequences can result. In the United States, you have a right to an attorney. Use that right and hire a lawyer that will aggressively fight for justice no matter the circumstance.
Call Alvine Law Firm, LLP for a free consultation if you are facing any criminal charges.
Get the justice you deserve.
Sioux Falls, SD
Mitchell, SD