Criminal Defense
You are innocent until proven guilty
Your first consultation is always free.
We have experience in all aspects of criminal defense in both state and federal courts. No case is outside our realm of expertise. In fact, Attorney Grant G. Alvine is a former prosecutor with dozens of trials. Attorney Zachary T. Flood has defended clients in capital cases, murder trials, and everything in between. Our entire team will work to protect your rights, which are guaranteed by our Constitution. We will fight for you.
You have the right to be represented by a lawyer.
You are presumed innocent and the burden of proof lies with the government.
You have the right to remain silent as guaranteed by the Fifth Amendment.
You have the right to a speedy public trial.
You have the right to an impartial trial.
You have a right to confront witnesses brought against you.
You have the right to subpoena witnesses for your defense.
You have protection against cruel and unusual punishment.
You have a right to appeal your conviction to a higher court.
Alvine Law Firm, LLP, is proud of the professional relationships developed with each client. We strive to keep you informed of the progress of your cases by responding quickly to questions or concerns and promptly returning phone calls. Fighting a criminal case can be very complicated. Know you have experienced legal defense on your side!
What to do after getting a DUI
If you have been charged with a DUI do not make the mistake of representing yourself in court. There are many variables that play into effect in determining guilty or not guilty. Hiring a criminal attorney ensures that the officers acted accordingly to bring a charge against you.
Here are some questions that a legal expert can help you review:
Did the cop have reasonable suspicion to pull you over?
Was the cop justified and taking your blood or searching your car?
Were the field sobriety tests conducted in a reasonable and professional manner or any of these things admissible in court?
Did the law enforcement officers seek a warrant?
Where your Miranda rights read properly for any questioning done for you?
What does the video and dashcam footage of the police car show are you actually guilty of the crime that they are alleging?
Call us today. Do not wait to get the justice you deserve.
Driving Under the Influence (DUI or DWI)
Federal Court
Homicide
Murder
Attempted Murder
Aggravated Assault
Juvenile Crimes
Burglary
Driving after suspension or revocation
Intentional damage to property
Arson
Drug charges (Marijuana, THC, Meth, etc.)
Fraud
Robbery
Manslaughter
Sexual assault
Rape
If you need an experienced, dedicated attorney to represent you in a criminal case, contact us today.
Criminal Defense Resources
Learn about your rights and how we approach criminal defense cases here at Alvine Law Firm, LLP.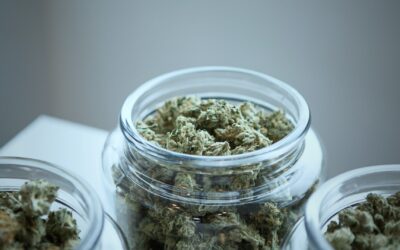 Understanding South Dakota's marijuana laws can help you avoid a potentially serious criminal charge. While marijuana is legal in the state for medicinal use, it is illegal for recreational use. According to Initiated Measure 26, passed on November 3, 2020,...
read more
Get the justice you deserve.