Mitchell Worker's Comp Lawyer
Get the representation you need today.
Your first consultation is always free.
If you've been injured in a workplace accident, you need experts working on your case. 
Workers' compensation (commonly known as "workers' comp") is an insurance program built to protect workers and their families in the event of a workplace accident or illness by providing medical and financial compensation. The claim process can be complicated and there are situations where the injured worker has to legally prove their injury or illness actually happened at work.
To make matters worse, insurance companies will often try to keep you from getting the money you are owed in a workers' comp settlement. 
Don't let yourself be taken advantage of by a careless employer or greedy insurance company. Protect yourself by working with an experienced, aggressive workers' comp attorney right away. 
Don't wait until it's too late
South Dakota law puts time limits on when you can open a workers' comp claim, so don't wait! Delays can reduce your compensation or even result in a full denial of benefits. Start working with an experienced workers' comp lawyer right away to make sure you get what you're entitled to. 
Anyone involved in a workplace accident should contact a lawyer who specializes in workers' comp to see if their case needs expert help. But especially if you find yourself in any of these 3 situations, you need to hire a workers' comp lawyer immediately:
Your injury resulted in medical bills that aren't being paid or are being paid late.
Medical bills are expensive, and missed or late payments get sent to collections quickly. To avoid being harassed by collections agents or ruining your credit, you need a lawyer to make sure those bills get paid on time.  
Your injury caused you to miss 7 days of work or more. 

Workers' comp laws are meant to ensure that injured workers get paid for the work they miss while they are recovering. You shouldn't have to worry about how you're going to pay your bills and buy the things you need while you're injured. Make sure you're getting the pay you're entitled to

by hiring a skilled workers' comp lawyer. 

You received a letter from a workers' compensation insurance company denying you benefits.

A denial isn't final, but it's definitely a red flag. If you've already been denied workers' comp benefits for your injury, you urgently need an expert on your case to work to overturn that decision and fight for the compensation you deserve.
Unpaid medical bills and missed paychecks can put you in a bad financial situation very quickly, with collections harassing you for bills you shouldn't have to pay. Hiring a knowledgeable workers' comp attorney immediately after your accident can help prevent your injury from causing you financial hardship. 
When you're suffering from an injury and worrying about lost wages, you don't have time or energy to handle all of this on your own. And you don't have to! We are here to support you through the whole process and make sure you aren't taken advantage of. 
We fight for the injured 
At Alvine Law Firm, LLP, workers' comp cases are extremely important to us. We hate to see anyone suffer from an injury, but it makes us angry to hear that someone isn't being treated fairly after getting hurt while doing their job. 
Companies have a legal responsibility for the health and wellbeing of their employees. When they fail to protect their workers, workers' comp laws are there as a safety net to support the injured employee and their families. 
We've represented clients with all kinds of injuries from electrocution to severe back injury, and anything in between. Each case is different, but there are various costs that could be covered as part of a workers' comp settlement, including:
Medical bills

Lost wages

Ambulance fees

Lawyer fees

Ongoing disability payments

Cost of future medical procedures

Future lost wages
There are so many costs that workers don't know they can claim in the event of a workplace injury or illness. Especially if the condition is permanent, results in a disability, or a death, you could be eligible for additional benefits above and beyond this list. 
Alvine Law Firm, LLP, is standing by with a powerful and aggressive legal team ready to fight for you. No case is too big or too small. 
We are always standing up to large insurance agencies
If you feel like insurance companies don't want you to know your rights, you're not alone. Many people feel frustrated with the long wait times, complicated language, claim forms, and endless small print used by insurance companies. And forget about trying to get an actual human on the phone. 
Insurance companies know what they're doing and will try anything to keep your payout as small as possible. This is why it's so important to have an experienced team working with you who know the laws and all the tricks insurance agencies use to try to avoid payment. 
We specialize in dealing with large insurance agencies so you don't have to. Our skilled team has seen it all and knows how to untangle the complicated web of insurance policy. We've successfully collected millions of dollars in settlements for our injured clients. Let us stand up for your rights and get you the compensation that you need so you can focus on your recovery.
Get the compensation you're entitled to
Don't let a bad employer or insurance agency tell you they can't help. They can, and we'll make sure they do. 
Alvine Law Firm, LLP, is the top choice for workers' comp in Mitchell. Let us show you how an experienced workers' comp lawyer can help you get the compensation you deserve. 
Click here to contact us about a free consultation. Our legal team's expertise allows us to quickly evaluate your claim to allow you to get back to living your life. The first meeting is always on us. 
Personal Injury Resources
Learn about your rights and how we approach personal injury cases here at Alvine Law Firm, LLP.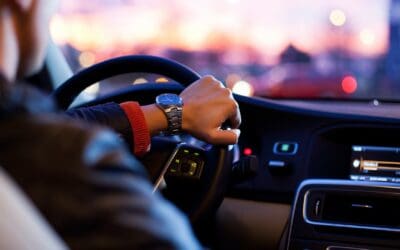 If you are involved in a car accident caused by another person, you would expect them to cover the cost of your damages through the auto insurance policy. You could experience serious costs after an accident based on the seriousness of the collision. The...
read more
Get the justice you deserve.