Mitchell Injury Lawyer
Get the representation you need today. 
Your first consultation is always free.
Were you or someone in your family injured due to the carelessness or negligence of another party? If so, hiring a personal injury attorney in South Dakota should be one of the first things you do.
It doesn't matter if your injury was caused by a motor vehicle accident, medical malpractice, or faulty product, our legal team is ready to provide you with the quality and aggressive representation you deserve.
Some of the cases our legal team has represented in the past include:
Car and truck accidents

Pedestrian and bicycle accidents

Premise liability accidents

Negligent security accidents

Defective product accidents

Medical malpractice
The cases our legal team has taken on in the past varied in complexity. While some were straightforward, there were others that were full of complexities and challenges. Our team understands that it is necessary to treat each case with a custom approach. 
Thanks to our years of experience and a vast amount of resources, you can feel confident that we will defend your case to the best of our abilities and provide you with the legal representation you deserve.
South Dakota's Statue of Limitations on Personal Injury Cases
In the state of South Dakota, you have just three years to file a lawsuit after an accident or injury that was caused by another party or entity. The time period begins on the date of the accident or incident where your injury occurred. 
It's important to know when the statute of limitations for your case starts and ends, so you can make sure you file your claim within this time period. If you aren't sure what this time period is, we can review the facts of your case and let your know. 
What to Look for When Hiring a South Dakota Personal Injury Lawyer
If you were injured in an accident that resulted from another person's negligence, you need to choose an attorney who has prior experience dealing with legal cases like yours. There are a few other qualities to look for when hiring an attorney, as well. These include:
Experience
There are several types of personal injury cases that can be filed. It's up to you to find and hire an attorney with experience dealing with cases like yours. If you were injured during surgery, find an attorney who has worked on medical malpractice cases in the past. They will have the experience and knowledge needed to handle your case. 
Assertiveness 
If you have been injured, the insurance company for the defendant will do anything they can to pay you as little as possible. Remember, insurance companies are in the business to make money. Because of this, it is unlikely that they will "play fair." Because of this, it is essential that you find and hire an assertive personal injury attorney. They shouldn't be afraid to stand up to the insurance company or fight for the full amount of compensation that you deserve. 
Enthusiasm 
It's not easy to win a personal injury lawsuit. There are all types of laws and other issues that must be known and adhered to. Because of this, it's a good idea to find a personal injury lawyer who is willing to go the extra mile to help you recover the compensation you are entitled to. It is this level of enthusiasm that will pay off and ensure that you get the best possible outcome for your case. 
Charges Through a Contingency Fee 
Before hiring a personal injury attorney, be sure you find one who works on a contingency basis. What this means is that they receive a percentage of the settlement you get and don't charge you anything upfront. If your case is unsuccessful, you don't have to pay your attorney. 
Empathetic to Your Situation 
If you are injured in an accident, you likely experienced some type of physical, mental, and emotional trauma. Because of this, your emotions may be all over the place. It is smart to find an attorney who can empathize with your situation and treat you compassionately during this difficult time. If the lawyer you meet seems distant and cold, it is a good idea to find someone else to work with. 
Maximizing the Compensation You Receive for Your Personal Injury Claim
After being injured in an accident caused by another party, you have the right to file a personal injury lawsuit. However, the insurance company for the at-fault party is going to try to reduce the settlement you receive. If you accept a first or even second offer from the insurance company without first consulting with your attorney, there's a good chance you are not getting what you deserve. 
Your attorney can determine the worth of your personal injury claim and ensure that you receive the maximum amount of compensation possible. After all, the more you receive, the higher payment they will get based on a contingency fee arrangement. 
Don't Wait to Get in Touch with Our Legal Team
When it comes to personal injury law, there are more than a few factors to consider. Due to the complexities of the law and issues that you may face during the legal proceedings, the best thing you can do is to get in touch with our legal team. You can count on us to provide you with the professional representation you need and deserve to ensure that you get the maximum compensation possible for your claim. 
Personal Injury Resources
Learn about your rights and how we approach personal injury cases here at Alvine Law Firm, LLP.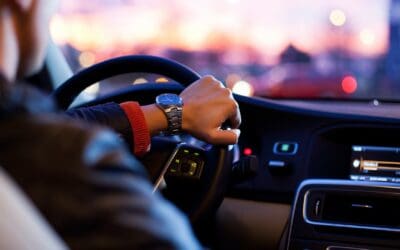 If you are involved in a car accident caused by another person, you would expect them to cover the cost of your damages through the auto insurance policy. You could experience serious costs after an accident based on the seriousness of the collision. The...
read more
Get the justice you deserve.