Mitchell Criminal Defense
Get the representation you need today.
Your first consultation is always free.
If you or someone in your family has been arrested and charged with a crime in South Dakota, it's essential that you seek representation from a Mitchell criminal defense lawyer right away. With any criminal charge, your freedom, rights, and future are at stake. Because of this, you need to hire a powerful legal team to help protect your rights and best interest and to help you achieve the best possible outcome for your charge and situation. 
Our legal team has represented individuals facing criminal charges in South Dakota for years and has the experience to help those in this situation. We work directly with our clients and provide personal attention to each case to ensure a customized defense is provided. You can count on us to aggressively protect your rights and do what it takes to defend what is in your best interest throughout the legal proceedings.
Types of Criminal Cases Our Law Firm Handles 
Our firm provides criminal defense representation for clients throughout South Dakota. Some of the types of criminal cases we take on include:
Drug crimes include trafficking, distribution, and possession

Property crimes involving robbery, burglary, arson, and vandalism

Violent crimes like murder, assault, homicide, and domestic violence
No matter how serious your criminal charges are, our legal team is available to help you understand what rights you have and to protect those rights. It's smart to get in touch with us right away to ensure you don't make mistakes that may jeopardize your case or your freedom. 
Steps to Take if You or Someone in Your Family Is Arrested 
If you or someone in your family has been arrested or is just being investigated for a criminal offense, it's essential that you understand your rights. No matter what you are accused of or what charges you face, there are a few steps you need to take to protect yourself and limit the mistakes that may impact your freedom and future. 
If you have been arrested for a crime in South Dakota, you need to take the following steps to protect your rights:
Remain calm:

Try to stay as calm as possible to avoid any risk to yourself. Be sure you keep your hands visible to the arresting officer and do not try to resist being arrested. Don't lie or provide any type of false information to the police. Remember, you don't have to say anything besides your name. 

Remain silent:

One of the best things you can do if you are arrested is to stay silent. You can let the arresting officer know that you want to use the right you have to stay silent and don't answer any questions besides your name. You don't have to answer questions about where you live, where you were born, what you were doing, or anything else. Additionally, you should avoid answering these questions. Never try to explain yourself or provide details. Instead, directly and clearly let the officer know you wish to remain silent. 

Never consent to a search of your belongings or property:

You don't have to give consent for the officer to search your personal belongings, home, or vehicle; however, the officer is legally allowed to pat you down if they suspect that you have a weapon. Even if you object to a search of your belongings or property, the officer can still do this. If you make an objection to this, you can protect yourself during your trial. 

Get in touch with a lawyer:

You have the right to speak to and hire an attorney and should utilize this right as soon as you can. If you don't have the money to pay for legal services, the court will appoint one to your case. Make sure you don't talk to officers or sign anything if your attorney is not present. 
The sooner that you get in touch with an attorney for your case, the sooner they will start protecting your rights and working to build your case. We encourage you to call us as soon as you can so we can build the best possible defense for the charges you are facing. 
Penalties for a Criminal Conviction in South Dakota 
Each type of crime comes with unique penalties. Also, the severity of the offense and whether you have a criminal record play a role in what penalties you face if you are convicted of a crime. 
With that in mind, many criminal penalties will have some or all the following penalties:
Time in prison or county jail

Extensive fines

Court costs and related fees

Restitution to any victims

Probation

Mandatory community service
In some situations, you may also face administrative penalties. One example is if you are convicted of DUI. In this case, your license can be suspended for 30 days to one year, depending on the circumstances of your case. 
Regardless of the crime, being convicted can impact your rights, freedom, and reputation. Also, if you have been convicted of a crime in South Dakota, it means you will have a public criminal record. This is something that can impact your ability to get or maintain a job, get certain housing, get a loan or a line of credit, and more. 
Get in Touch with Our Legal Team for an Initial Consultation 
If you have been arrested and are facing criminal charges, we recommend that you get in touch with our legal team for a consultation. We can evaluate your case and determine what steps need to be taken to help you have the best possible outcome for the situation. You can count on our legal team to fight for you tirelessly and provide you with an aggressive defense. We will gather evidence and take other steps to ensure that you have the best possible defense for your situation and the chare you are facing.
Personal Injury Resources
Learn about your rights and how we approach personal injury cases here at Alvine Law Firm, LLP.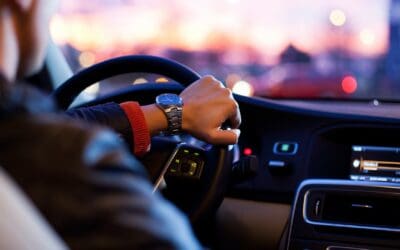 If you are involved in a car accident caused by another person, you would expect them to cover the cost of your damages through the auto insurance policy. You could experience serious costs after an accident based on the seriousness of the collision. The...
read more
Get the justice you deserve.